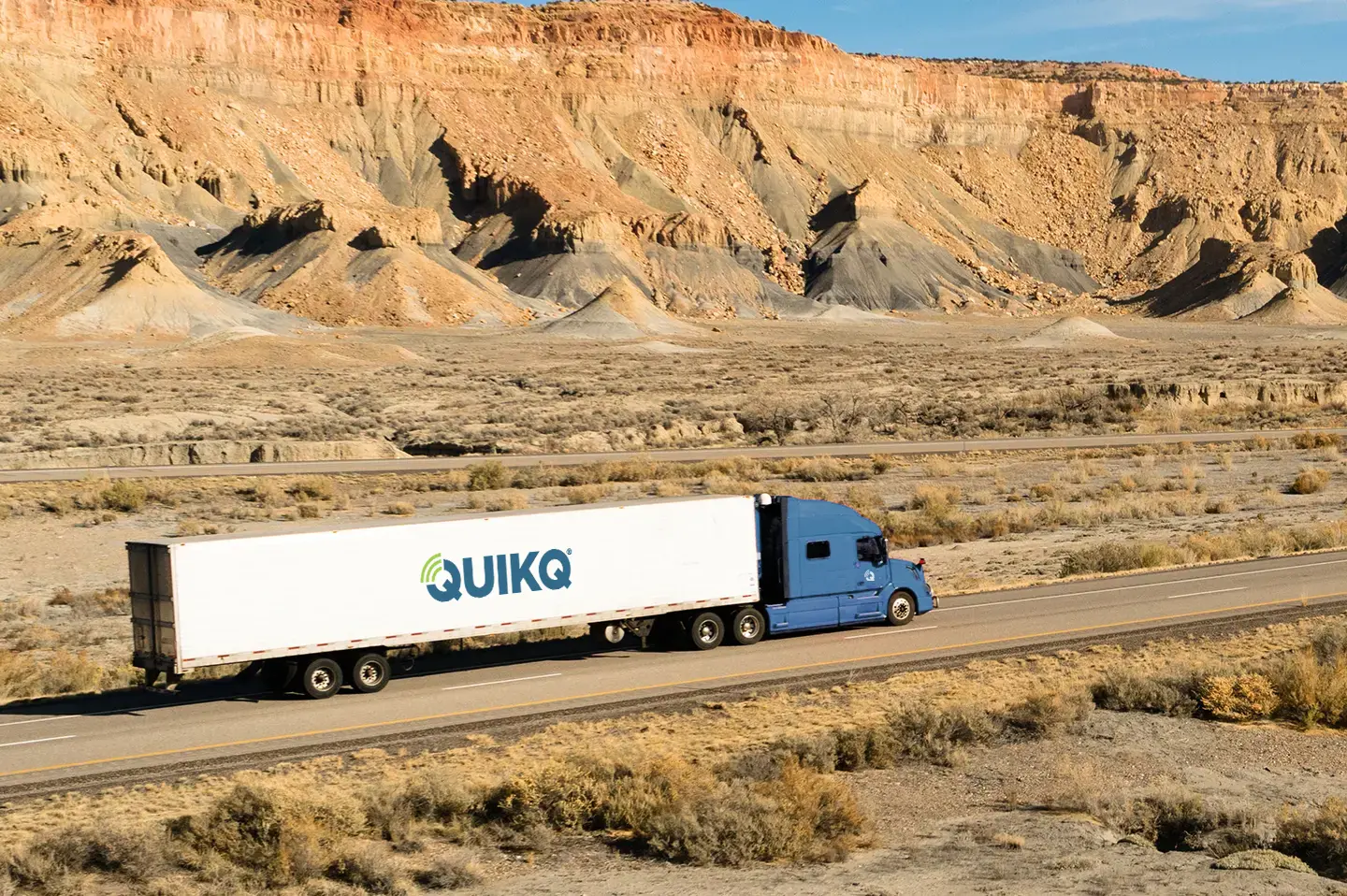 Keep Your Business on the Right Path
As a full-service fleet payment, corporate payment and fraud prevention solutions provider, QuikQ gives you a more efficient, affordable and customer-centric way to do business.
Get Moving

Fleet Payment Solutions
At QuikQ, we understand the complexities and costs of fleet management in the trucking industry. That's why we've engineered our innovative fleet payment solutions to drive your business forward.

With QuikQ Fuel Cards, SmartQ RFID, our Fleet Mastercard® and more, we can help transform your payment processes so you can streamline operations and optimize your profits.
Learn More

Corporate Payment Solutions
At QuikQ, we are committed to providing seamless and secure corporate payment solutions that help you enhance the financial health and success of your business.

You can depend on our QuikQ Corporate Card, Virtual Mastercard and AP Processing solutions to maximize your profitability and efficiency while mitigating risk.

Learn More

Trusted By

Having spent 30 years in the industry, I've seen a wide variety of sales reps. Even after committing to switch to QuikQ, our rep continues to be by our side to this day. Well done, QuikQ!

– Jack Daniels


Kandel Transport Inc.

Our company recently switched to QuikQ from a large fuel card provider. Through the sales process, onboarding and training, QuikQ has been there for us every step of the way. I can't speak highly enough about QuikQ and encourage others to make the switch.

– Paul Bjorklund


Des Claw

We are extremely happy fueling with QuikQ's cardless RFID system. It reduces the risk of fuel theft in real time and accurately tracks each gallon purchased. The QuikQ team is very responsive, professional and knowledgeable.

– Christina Shoemaker


Diamond X-Press LLC

Our partnership with QuikQ has been wonderful. Customer service has been outstanding, and our rep is always there for us. We recommend QuikQ.

– Irene Trifan


APL Cargo

If I had to describe QuikQ in three words, they would be 'easy, intuitive, and service.' Eddie is fantastic. I can email him at any time and he has an answer for me. And, if he doesn't have the answer, he will find it.

- Chrissi Douglas

Maintenance Coordinator, BD Transportation, Inc.

QuikQ's RFID system gives us reporting we didn't have before, and it makes life easier for our drivers. Plus, everyone I've dealt with at QuikQ is very authentic. They care about their customers.

- Pam Crum


Chief Financial Officer, Crum Trucking, Inc.